Our Satisfied Clients Tell the Story!
---
---

GET AN INSTANT ONLINE
PROGRESSIVE AUTO QUOTE
OR SELECT BELOW AND WE
WILL SHOP MULIPLE CARRIERS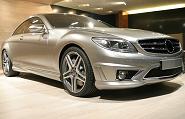 Preferred Auto Quote


About Our Agency
---
Contact Us at:
Affordable Insurance
& Financial Services
Office Location:
1727 Creighton Road
Pensacola, FL 32504

Toll Free: 866-401-5755
FAX: 866-731-8045
Email: quotes@florida
carquotes.com


OUR MISSION:
We pledge to help you find
the most competitive auto
insurance rate possible,
and the best coverage
for your insuranc dollar.

Our agency offers low cost
Florida auto insurance with
highly qualified professionals
committed to help you get the
best coverage and price for your
Florida Auto Insurance.
Call now or complete the
online form to see how much
money you can save on your
Florida auto insurance.
---
© 2011 Design by
Insurance Web Sales
Lowest Florida Car Insurance Rates
and Quality Auto Insurance Services.
Call Us for a FREE Quote!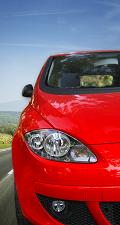 Immediate Phone Quotes - CALL NOW!



Car Insurance Rates Starting at $127! *



Free, "No-Pressure" quotes online, and by phone!



Preferred Rates for Good Drivers



Affordable Rates for Drivers with Accidents, DWI, etc.



We Can Issue Your Policy the Same Day We Quote it!



An Agent is Standing By - Call Us Today!

---
Visit Us on Facebook!



Or, Complete "Online Quick Quote Form" below, and Get a Quote
Comparison from Several Top-Rated Insurance Companies.
TAKES ONLY 2-3 MINUTES!

---
DRIVER INFORMATION #1
Name:
Birthdate:
Sex (M/F):
# Years U.S.
Licensing:
Be specific to tell if accidents are "at-fault" or "NOT-at-fault" - (carriers require proof on NOT-at-fault accidents); Also, be specific as to TYPE of violations, and approximate DATES of each in the fields below:
Number & Type of Accidents last 3 years:
Number & Type of MINOR violations last 3 years:
Number & Type of MAJOR violations last 3 years:
Daily commute
in ONE WAY miles:
Does Driver need
a DL Form?
Yes No
If YES to DL form, why needed?
(list DUI, accident, etc)

---
VEHICLE #1 INFORMATION
(if "Non-Owners", type "NON-OWNER" in "YEAR" Field)
Year of vehicle:
Make & Model:
Vehicle ID# (for rating accuracy):
Annual Mileage:
Used in business?
(Explain, if yes):
VEHICLE #1 COVERAGES:
Select Liability Limits
Select Comprehensive Deductible:
Select Collision Deductible:
Uninsured Motorists
Coverage?
YES NO

Rental Car &
Towing Coverage?
YES NO

Medical Coverage?
YES NO

Comments or Remarks:
(List additional drivers, autos, etc. here)
If More than 2 Vehicles or Drivers, list Additional Vehicles Year, Makes, and Models, and Driver's Ages and Driving records here:

---
Thank you for filling out this form COMPLETELY!
We value your input as PRIVATE information. Every step has been taken to insure your privacy, security, and our intent is to release quote information only to you. We will not give your data to ANY other person or group for sales, marketing, or ANY other purposes. By checking the box below you agree to allow our agency to release this information via the method you have chosen, and to release us from any liability should this information be accidentally viewed by others. Our intention is to maintain your complete privacy.
Yes, I Agree. Please Send Me an Auto Quote NOW!
---
Help us fight SPAM. Enter Code below:


Enter web form code



reload image
Click Button Below When Done

Please Click Only Once . . . May take up to 30 seconds!
---